Being a Purina Certified Expert Dealer means that we offer a complete line of quality Purina feed products and have knowledgeable associates who care first about our customers, and their animals. Training is a key element for our Certified Expert staff and you can depend on us for Certified Expert advice!
Bulletin Board
Visit our Farmer's Market every Tuesday from 4:00pm until 7:00pm! Stock up on farm fresh local veggies, meat and dairy products.
Stop by our Farmer's Market and pick up some Ice Cream. Don't forget to ask about our Refer a Friend Program!
Expert Articles & Advice
August 1, 2014
It's a tough pill to swallow sometimes. Every pet owner has been through this scenario. You come home after a long day at work and you see that your pet has had a urine accident inside your home.
August 1, 2014
We all love spending those long summer days outdoors with our pets. Let's face it, they're our furry companions and wherever we go, they go too. Keep in mind that like humans, not every pet can stand the heat.
Special Offers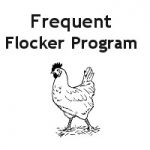 Each time you visit Lakeside and purchase a 50lb bag of any Purina SunFresh Feed, (including Layena®, Flock Raiser, Start & Grow, etc.
Purina Equine Videos
New Purina® SuperSport™ Supplement - Proven, Faster Recovery
Quick Contact & Hours
Tues - Fri
9:00 am - 6:00 pm