Being a Purina Certified Expert Dealer means that we offer a complete line of quality Purina feed products and have knowledgeable associates who care first about our customers, and their animals. Training is a key element for our Certified Expert staff and you can depend on us for Certified Expert advice!
Bulletin Board
Raffles, Prizes, Llamas, Hay rides and more at our Chick Days! Click here for details:
http://bit.ly/JMTtAB
Our Mobile Site is LIVE! Bookmark www.lakesidefeed.com & check out our coupons, specials, & events 24/7 with your smartphone!
Expert Articles & Advice
March 1, 2014
The Filipoff family keeps a flock of about 50 chickens and are, in a way, living a dream come true. Steve Filipoff grew up in Los Angeles, CA and as a boy raised chickens in this unlikely place, in a very tiny yard. He knew then that he wanted to raise and enjoy chickens later in life.
March 1, 2014
While it may not seem like a big deal what your horse lays on, in actuality a very important decision. Here are just a few of the different things that your horse should or shouldn't lay on in his stable according to Katherine Blocksdorf of About.
Special Offers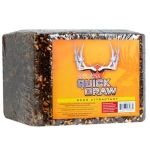 Stop by and pick up those Quick Draw Deer Blocks! Now only $10.99 each!
Valid 3/01 - 3/31/2014
Purina Equine Videos
Chris Hickey, Purina ambassador and director of training at Hilltop Farm, Inc., shares why he feeds Purina® FreedomFlex™ Joint Health Product.
Quick Contact & Hours
Tues - Fri
9:00 am - 6:00 pm